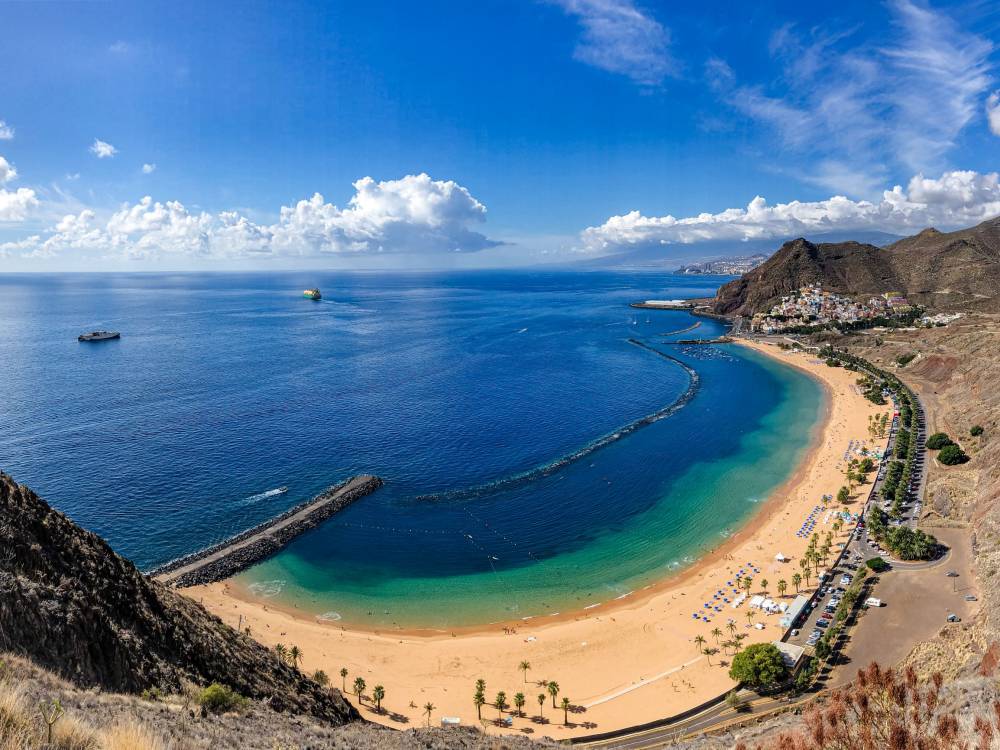 What to do in Tenerife?
We put together the very best experiences that could all be highlights of your trip.
Top 5 Places to Visit in Tenerife
Explore Masca, the Machu Pichu of the Canary Islands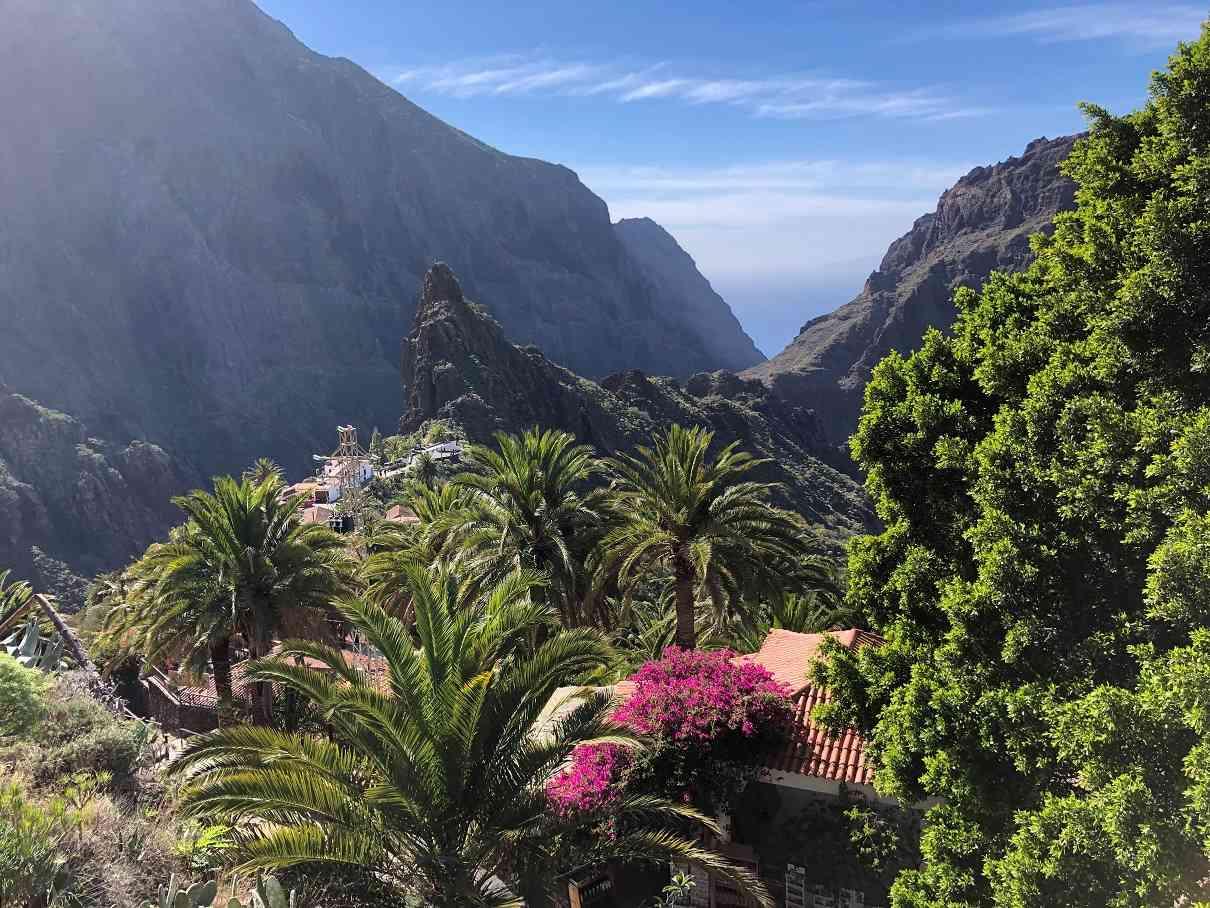 What to expect: Traditional-looking country houses, rough stone walkways lead Masca to be one of the best examples of timeless rural architecture in the Canary Islands.
Local guides say that the valley of Masca was a perfect hideaway for pirates to surprise and take over the ships that arrived from America.
Pro tip: Get there early, because the parking places are limited and try out the cactus ice cream.
In case you like to discover places on your own,
click here

to see
our recommendation for a full day road trip across the western part of Tenerife.
Visit El Teide, the World third largest Volcano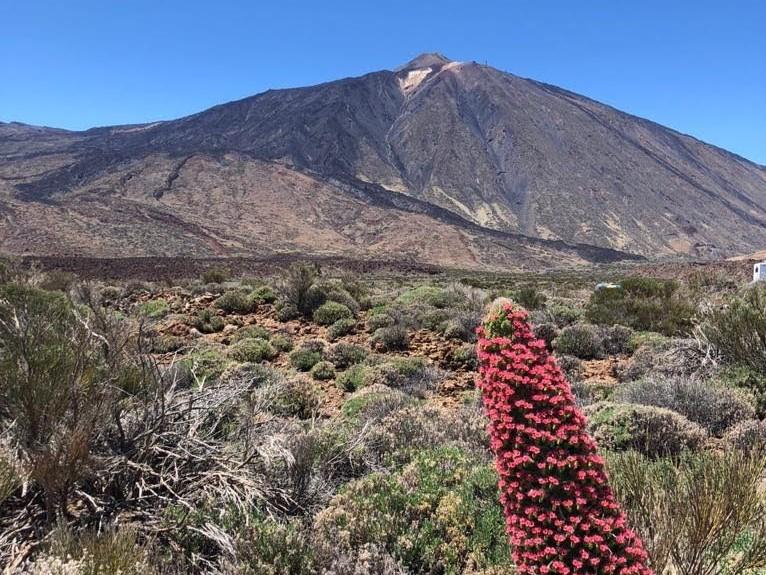 What to expect: Spain's highest peak, one of the 12 Treasures of Spain, spectacular volcanic landscape, UNESCO World Heritage Site - not a surprise that it is the star attraction of Tenerife.
Reaching the Top: The peak has 3.718 m in height. There are two options to get to the top. One is by cable car. Important: You need to obtain a permit, which can be done online on the Reservas de Parques Nacionales website. It is free of charge.
Second is by walking all the way up.
Pro Tip: Book the cable car and the permit for afternoon hours, as most of the tourists are done by then.
Take pictures of the famous Los Gigantes, the 600 meters tall cliffs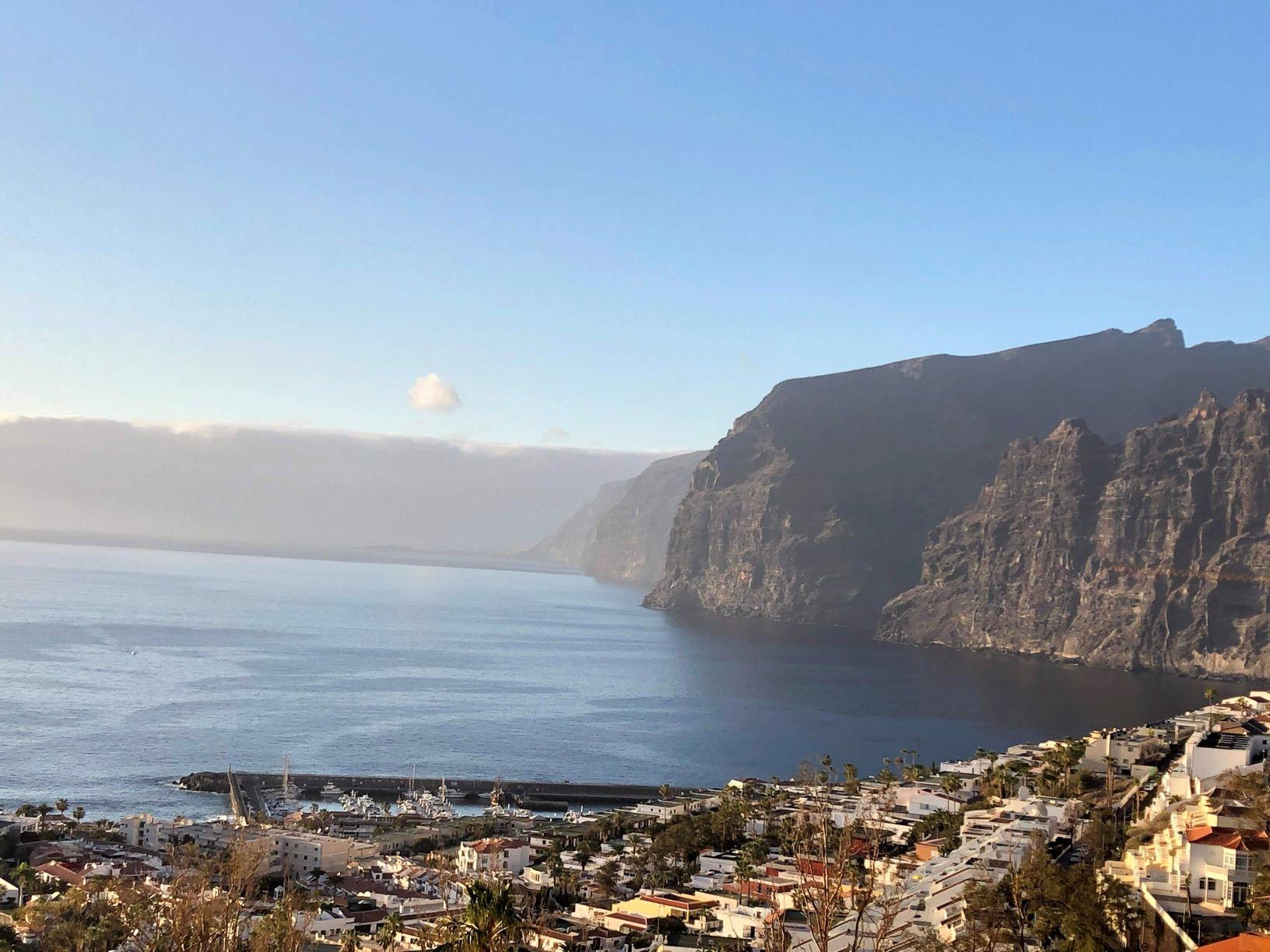 What to expect: The Los Gigantes cliffs were formed during one of the very first volcanic activity on the island.The aboriginal inhabitants of the island (Guanches) called the cliffs the Wall of Hell because for them it represented the end of the World.
Pro tip:
Los Gigantes visit doesn't require a whole day. It can be part of a road.
Check out

our online road trip where the Los Gigantes cliffs are one of the stops.
Spend a day in Santa Cruz de Tenerife, the capital of the Canary Islands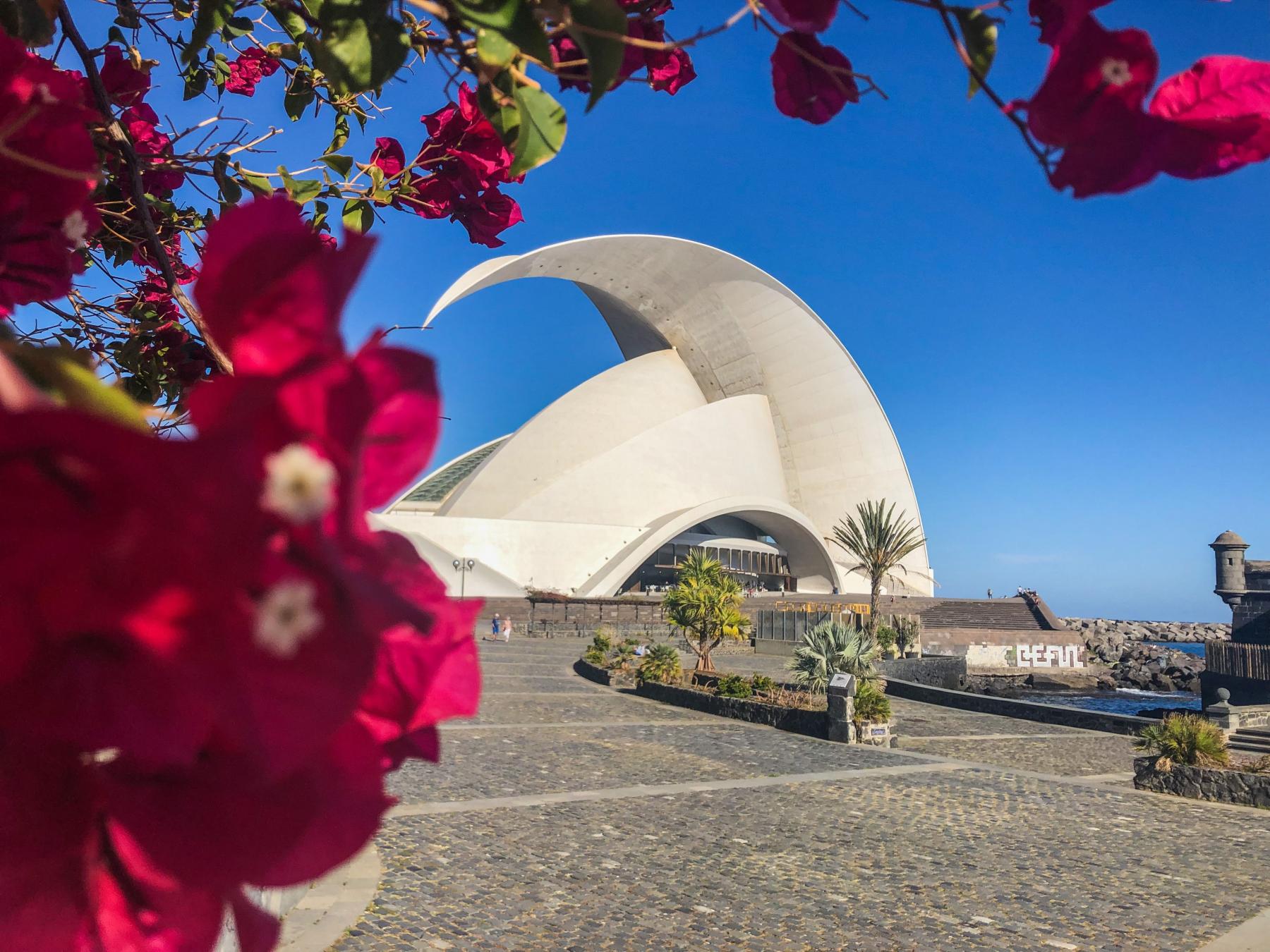 What to expect: Vibrant, cosmopolitan, cheerful with attractive architecture, great shopping and a great variety of excellent restaurants .
What to visit:
The Auditorium is one of the most important and modern architectural works of the island. Designed by famous Spanish architect Santiago Calatrava and compared with the Opera House in Sydney.
Mercado de Nuestra Señora de África is a gastronomic treasure for travelers and also for locals.
Pro tip: Plan to have your lunch here.
Get lost in the Anaga Mountains, a prehistoric paradise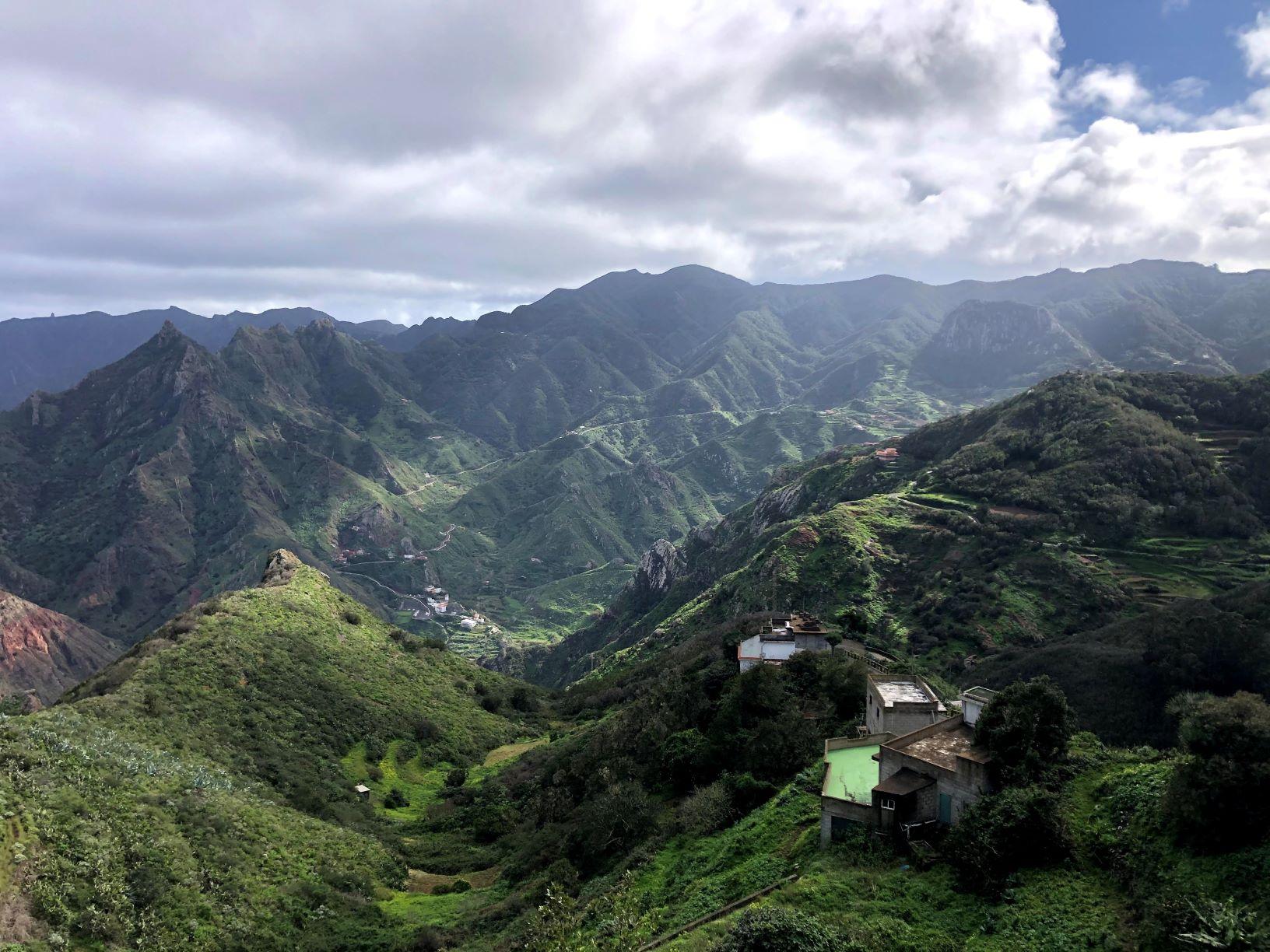 What to expect: The Anaga Rural Park is a UNESCO World Heritage Biosphere Reserve that consists of coastlines, ravines, jungle-like laurel forests and villages. These volcanic mountains were formed by an eruption about 7 million years ago.
Pro Tip: Leave the area before sunset as there is limited street lighting and the dense forest will create bad visibility in darkness.
+1 to do it Home-Online Guided Tour
Whether you're quarantined, self-isolating or just social distancing, we've put together an online tour that drives you across the western part of Tenerife to keep you excited until the travel ban is lifted. Hopefully, that will happen soon, but till than, be part

of our road trip.
The trailer for the Online Guided Tour:
Top 5 Things to Do in Tenerife
Rent an e-Bike to explore the island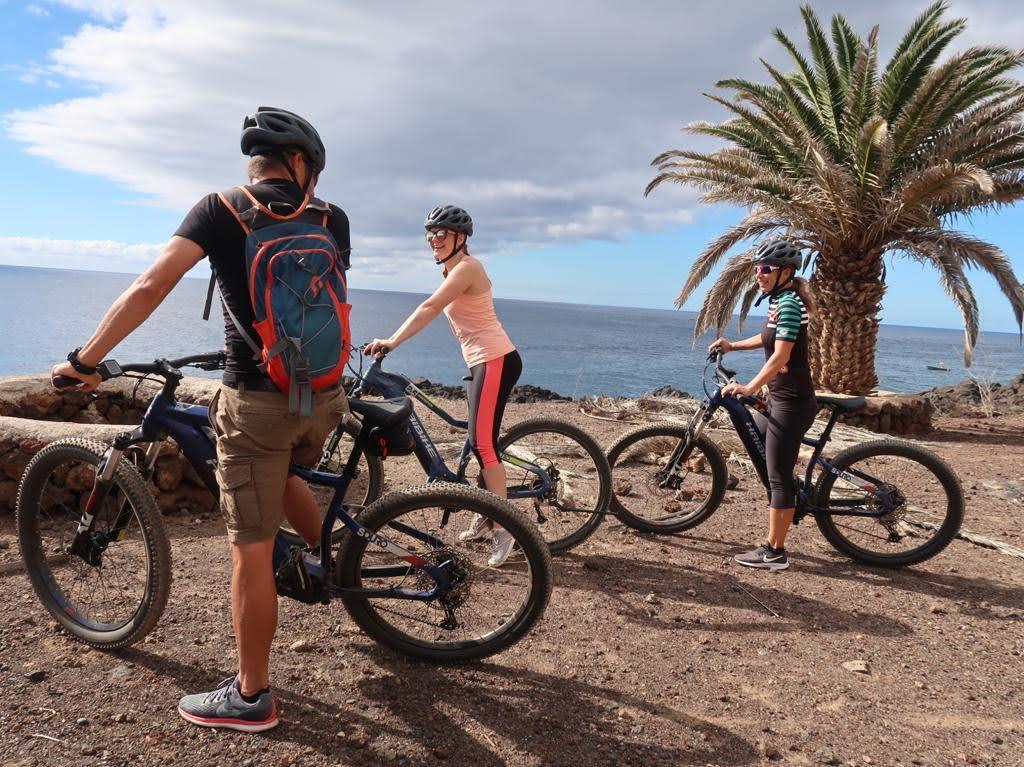 Why?
See more in less time at a good price.
E-bikes allow any cyclist, from novice to experienced rider, to take on more challenging terrains from longer coast rides to steep mountain climbs. You can easily cover 50+ km a day without getting tired.
Pro tip: Bring a backpack as it is not uncomfortable and pack extra jacket and enough water.
You have two options:
1.-Rent it out for as long as you want and discover everything on your own.
2.-Be part of a bike tour with a local guide who will bring you to places, tourists barely see.
Go Kayaking on the coastline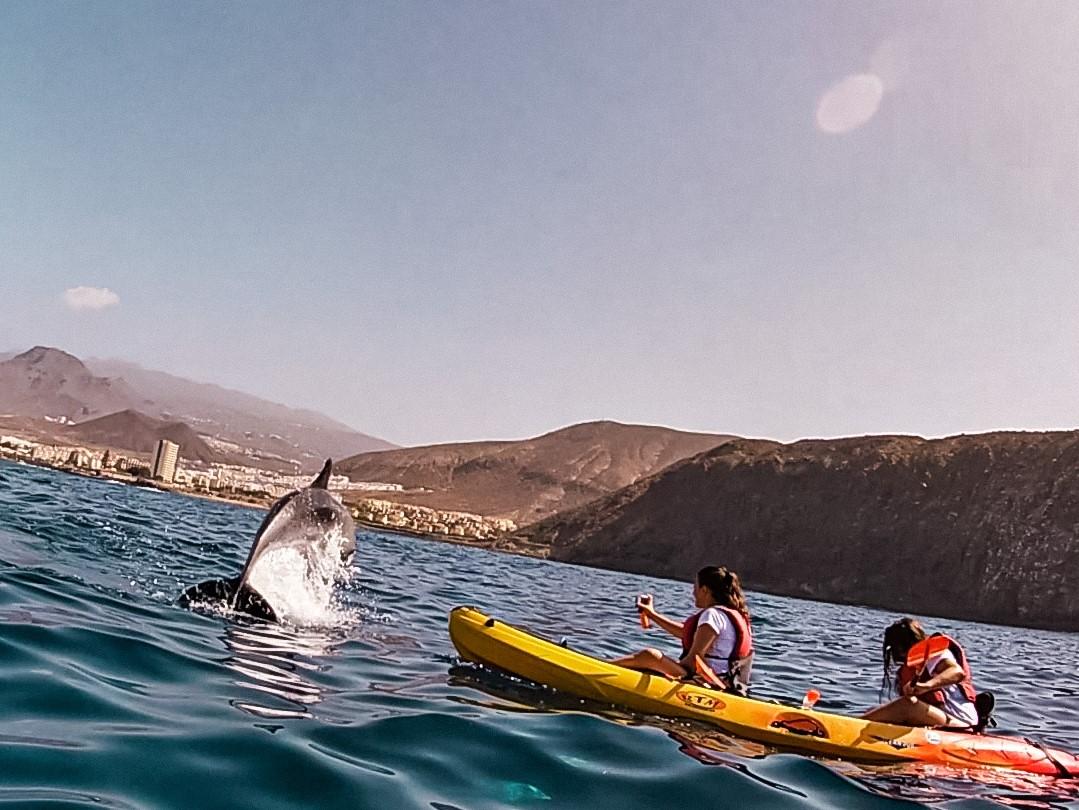 Why?
It's short, it's sweet, and you're close to nature.
Kayaking is an awesome activity in Tenerife with stunning view. It is one of the best ways to explore Tenerife's magnificent coastline.
You will paddle in the open waters of the Atlantic Ocean, with dolphins swimming alongside you and if you're lucky you might see turtles also.
Pro tip: Waterproof your phone or your camera. It's wet and slippery out there, so bring a waterproof case for electronics or you can leave them in the kayaking school.
Tours are organized in the mornings as the ocean is the best for the activity and the chances to encounter dolphins or turtles are much higher.
Try out Paragliding above the coast of Tenerife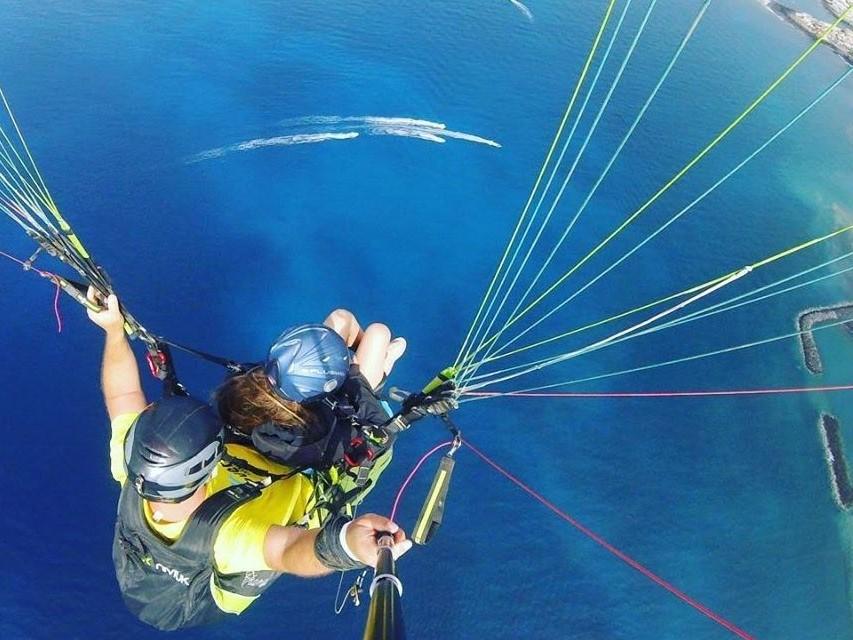 Why?
To fulfil the dream of flying like a bird.
Tenerife from the air is spectacular. Is home to stunning mountain ranges, beautiful coastline, and valleys.
Each paragliding flight is different — some are technical, some are acrobatic and others are for pure relaxation.
Pro tip: Don't be afraid of the landing, it is the smoothest part of the whole experience.
Explore the beauty of Canyoning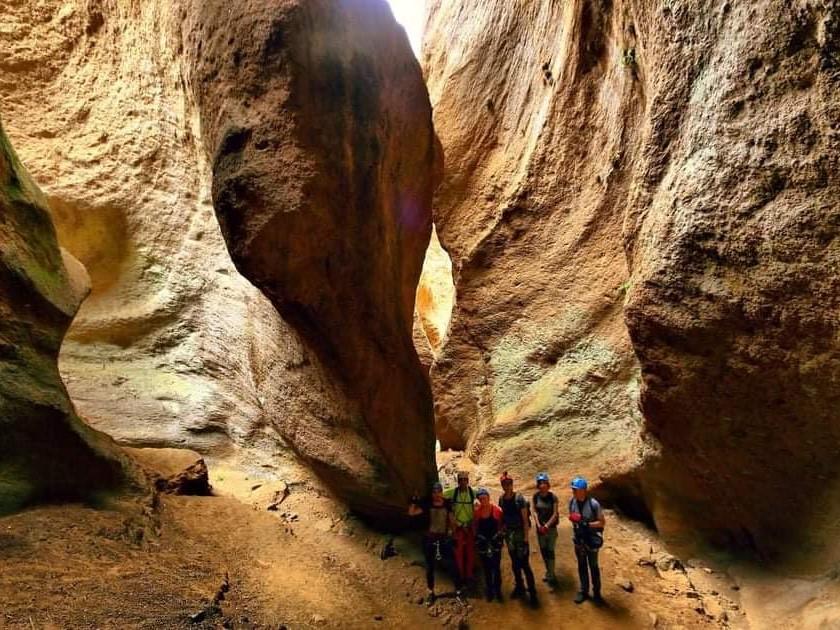 Why?
Canyoning is one of the most entertaining and exciting activities you can do in Tenerife.
It is a full body and mind experience that enables you to explore some of the last forbidden places on the island.
The activity is done in remote and rugged places that are ideal for canyoning are often cut into the bedrock stone, forming narrow gorges with numerous drops, beautifully sculpted walls, and sometimes spectacular waterfalls.
Pro tip: Don't bring your favourite sneakers. It's not a shoe friendly activity.
Discover Scuba Diving
Why?
Scuba diving allows first-timers to come close and personal to the marine life of Tenerife.
From vibrant marine life to shipwrecks and abandoned caverns, crystal-clear waters which allow divers to see to 30 meters, diving is an experience you should not miss.
What can you see underwater?
Turtles, angel and hammer sharks, whales, barracudas, rays, black moray eels and the list just goes on.
Diving with turtles is a great experience and divers frequently have the chance to meet but we must understand that they are wild animals and should be treated as such.
Pro tip: If you relax, they will also. If you stay as motionless as possible the turtles will be more likely to keep doing their thing and will hang out with you for longer.
In case you are travelling to Tenerife with Kids, then check out our article about family-friendly things to do on the island of Eternal Spring.