Are you looking for an unforgettable week in Tenerife?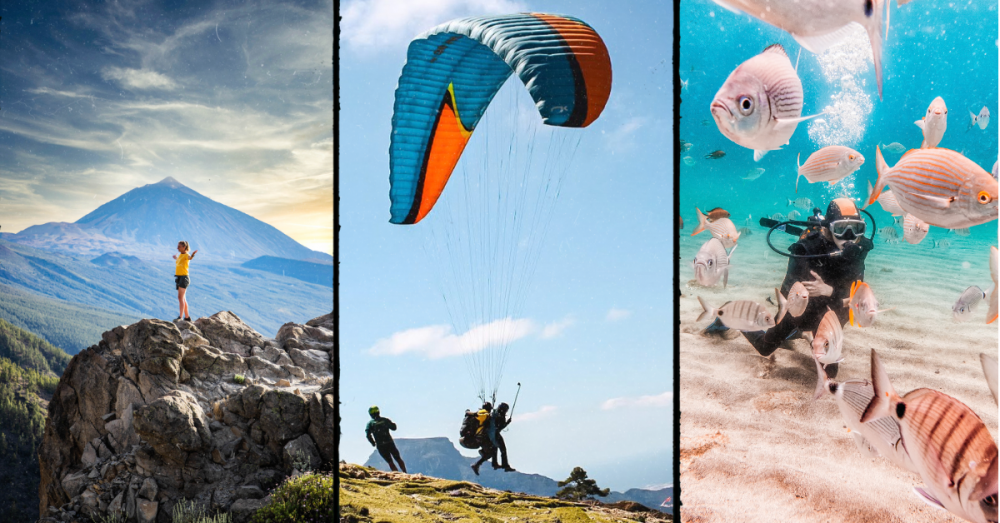 Look no further!
Palvigo has the ultimate guide to help make your week in Tenerife an adventure of a lifetime.
From stunning sunsets to hikes, to water sports and more, you will never be bored. Our fun week includes some of the most exhilarating activities like paragliding, kayaking, and snorkeling. We also organize for you the chance to go for a hike and explore the amazing natural beauty of Tenerife. You can also opt for diving and witness the vibrant marine life up close.
We offer tailor-made packages that include a 15% discount to ensure you get the most out of your visit to Tenerife.
Whether you are looking for a romantic getaway for two or a fun-filled family holiday, Palvigo has something for everyone.
All you need to do is get in touch with us and we will help you choose your adventure! We've got plenty of ideas to get you started, but feel free to get creative and share your wishes with us.
What a Fun Week looks like: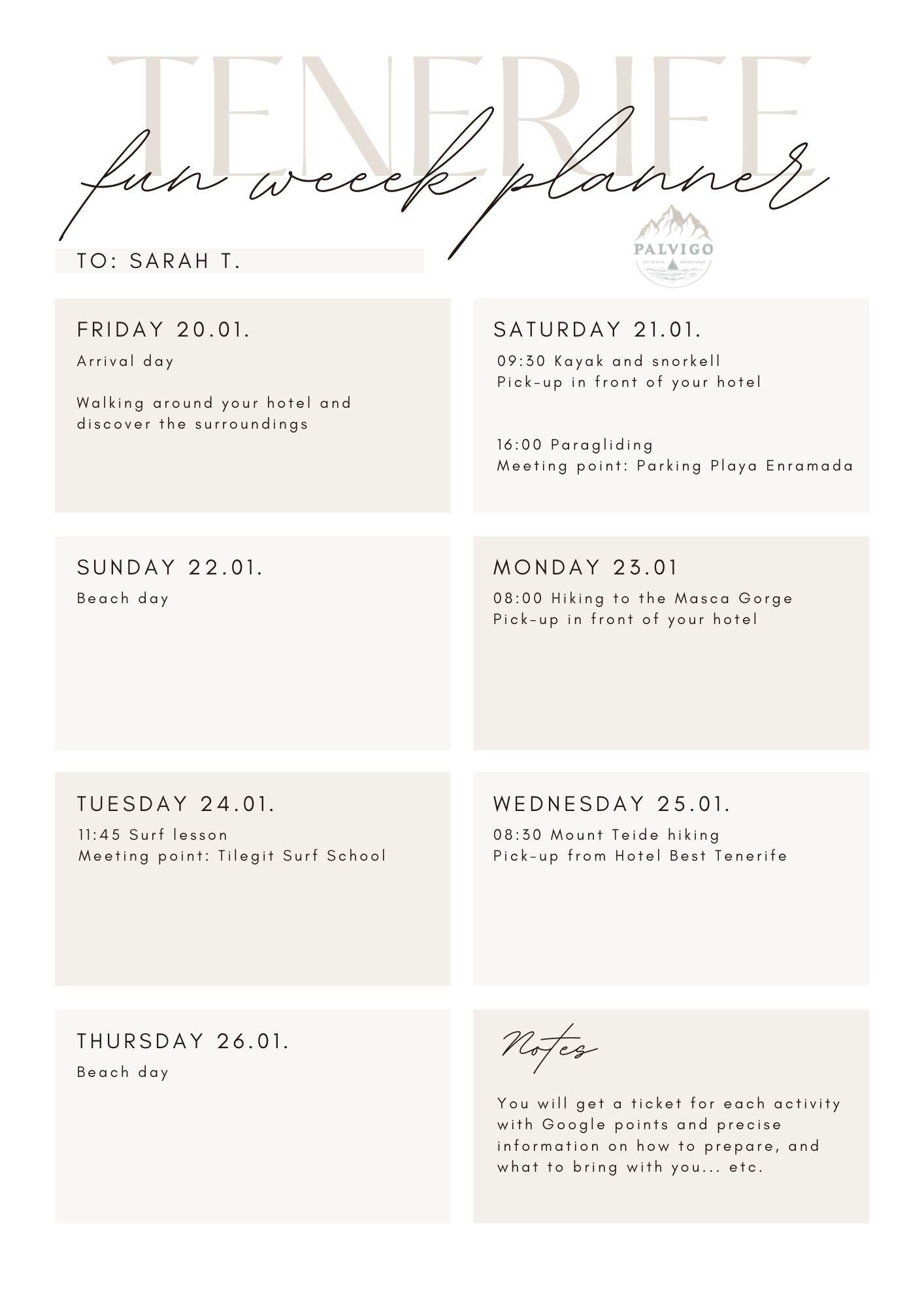 Planning Ahead: What to Expect in Tenerife?
Now that you have finalized your decision to visit sunny Tenerife, it's time to start planning your week-long Things-to-Do!
There's a lot to see and do on this beautiful island, so it's best to map out your schedule ahead of time. That way, you can be sure to make the most of your trip.
And that's when we come in the way: we help you schedule all of your activities with maximum flexibility and an outstanding cancellation policy
Plus, we offer tailor-made packages that come with a 15% discount so you can get the most out of your trip.
Don't miss out on this exciting opportunity to explore Tenerife - contact Palvigo today!